Buy New and Used Medical Equipment
Buy New and Used Medical Equipment
Top Medical Equipment Categories
New and Used Equipment for Doctors and Medical Professionals
New and Used Medical Equipment
The Doctors Toy Store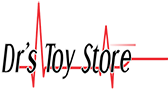 Doctors in need of savings for quality expensive medical equipment and doctor equipment medical devices is extremely important. When starting a new practice or even continuing an ongoing practice, it is important when it comes to saving money within the medical practice. This is possible with The Doctors Toy Store, Buy Used Medical Equipment and Used Doctor Equipment Devices up to 70% off!
History & Services
Founded in 1998, the Doctor's Toy Store is one of the leading suppliers of affordable, high-quality New and Used Medical Equipment or also known as Doctor Equipment for healthcare professionals in the U.S., boasting the largest doctor equipment medical device showroom in the state of Florida. We stock a huge variety of medical equipment at discount prices, allowing medical professionals to save 40% to 70% on their purchases for doctor equipment.
While we always welcome doctors to visit us at our South Florida showroom, we also encourage you to use our easy-to-navigate online service. We are proud to be one of the top sources for medical equipment in Miami-Dade, Broward and Palm Beach Counties. We also ship anywhere in the world.
Our 20,000 square foot showroom is conveniently located next to I-95 between Fort Lauderdale Hollywood International Airport and Miami International Airport. This great location in South Florida is key to our ability to provide great customer service to our Florida clients in and around Miami, Fort Lauderdale, West Palm Beach, Sarasota, Tampa/St. Petersburg, Orlando and Jacksonville. We also ship equipment all over North America, South America, Central America, Europe, Africa, Asia and any other continent.
What We Buy, Sell & Repair
Our most sought after Medical Equipment includes; EKG's, Autoclaves, Ultrasounds, Exam Tables, Cosmetic Lasers, Surgical Tables, Power Assisted Liposuction, Ultrasonic Assisted Liposuction, Vaser Liposuction, Power Procedure Chairs, Otoscopes, Ophthalmoscopes, Electrosurgical Units & Much More.
Our Customer Satisfaction
The Doctor's Toy Store prides itself on offering a wide array of high-quality, easy-to-use medical equipment from the leading manufacturers you've come to know, trust and rely upon. At the Doctor's Toy Store our primary goal is to make your customer experience as satisfactory as possible, which is why we work so hard to make sure that we have the equipment you need, when you need it! Our experienced and knowledgeable team is eager to help you with any medical equipment needs that you may have, so please feel free to contact us.
Office Hours
Monday – Friday
9:00 AM to 6:00 PM
Saturdays
10:00 AM to 5:00 PM