Buy New and Used Medical Equipment
Buy New and Used Medical Equipment
Top Medical Equipment Categories
New and Used Equipment for Doctors and Medical Professionals
New and Used Medical Equipment
The Doctor's Toy Store Information
New and Pre-Owned Medical Equipment at Doctors Toy Store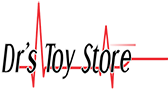 Welcome to Doctors Toy Store! Dr's Toy Store offers Medical Equipment for Doctors and Medical Professionals, located in South Florida the Doctor's Toy Store offers a full range of Doctor's medical equipment specializing in Cosmetic surgical equipment such as power procedure chairs, ultrasonic assisted liposuction, power assisted liposuction, aspirators, patient monitors, operating tables. We provide a wide range of products for all types of surgical medical settings, based on your needs and budget. We serve our customers in a large area, we are proud to be one of the top sources for medical equipment in Miami-Dade, Broward and Palm Beach Counties. We also ship anywhere in the world.
Our Location
Doctors Toy Store is a convenient source of quality and affordable new and pre-owned medical equipment for doctors and surgical centers throughout the world since 1998. Visit us at 2512 SW 30th Ave. Hallandale Beach, FL 33009. We provide walk-in sales and service from Monday – Friday 9:00 AM to 6:00 PM, Saturdays 10:00 AM to 5:00 PM.
Our certified and professional staff is ready to assist you in a product that meets your needs. We can service and maintain your surgical  equipment on the website and customize your purchase .
Type of Medical Equipment Devices
Below is a partial list of top medical equipment categories we have in stock. We are the leading provider or New and Used Medical Equipment in the United States.
Autoclave Sterilizers
EKG-ECG Machines
Power Procedure Chairs
Liposuction Machines
Electrosurgical Units
Ultrasound Machines
Cosmetic Lasers
X-Ray Machines
Colposcopes
Endoscopy
Patient Monitors
Leg Compression SCD
Surgical Microscopes
Surgical Tables
Defibrillators
Quality Medical Devices For Sale
Our online store offers a wide range of products, from medical equipment for professionals to doctor equipment specifically for doctors. Whether you need a procedure chair, exam table, Cosmetic Laser, Defibrillator or much more, our easy online ordering process is safe and convenient, as well as our fast delivery and pick-up options. Get high-quality medical equipment devices delivered right to your medical office.
In addition to online orders, Doctors Toy Store provides a lot of professional medical centers with unique medical devices. Everything is supported by our experienced and competent staff. Find more information about our physical locations and other services.
Doctors Toy Store is a private company with more than 40 years of combined experience in the healthcare industry. Our company is dedicated to providing medical equipment, repairing medical devices and purchasing equipment as well.
Our Commitment
Doctors Toy Store has always been unique in combining old-fashioned values accompanied by the most up-to-date technology products. We are committed to providing high quality medical equipment supported by a professional service program that surpasses industry standards. We offer online delivery, if necessary, directly to the hospital. Pre-evaluation, training, and follow-up evaluation is provided if needed and is consistent with our customers' level of comfort and understanding.
Our goal is to meet the needs of your medical devices. In the store, we have a wide range of liposuction machines, EKG machines, exam tables, power procedure chairs, stretchers and more. In the event that what you need is not available in our store or here online, please let us know and we will make it available for you. Drs Toy Store is here to help you.
Since the opening of Doctors Toy Store, the goal of our establishment is to continue to serve every customer with a friendly smile, quality devices and service. Our team of experts has many years of experience and ongoing training to provide you with the best possible medical equipment purchasing experience.
Office Hours
Monday – Friday
9:00 AM to 6:00 PM
Saturday
By Appointment