Medical Equipment Repair
Dr's Toy Store offers Used Medical Equipment Repair
Get a Medical Equipment Repair Quote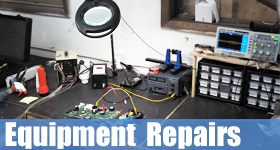 Medical Equipment We Repair
Exam Table Repairs
Cosmetic Laser Repairs
Vital Sign Monitor Repairs
EKG & ECG Repairs & Services
Electro-Surgical Unit Repairs
Power Procedure Chair Repairs
Autoclave & Sterilizer Repairs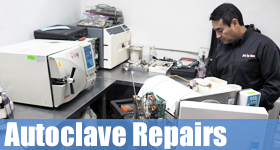 Brands We Service:
Amsco
Ritter
Midmark
Tuttnauer
Pelton & Crane
Medical Equipment Repair at the Dr's Toy Store
Here at the Doctor's Toy Store all medical equipment is personally repaired and restored on-site by our certified biomedical engineers. Our medical equipment repair department offers our customers the highest quality service available. We are also proud to offer medical equipment repair for our customers worldwide!
Communication is key when it comes to the timely repair of your must-have equipment and we make sure your repaired device is returned to you as quickly as possible, in perfect working condition.
We're proud of our great team of technicians that can service all makes and models of sterilizers, autoclaves, and other sensitive equipment that you depend upon to be functioning at peak efficiency and accuracy on a daily basis. We will replace any worn or broken parts, clean the chamber & trays, and return the item to you in optimal condition.
Repair Services generally take anywhere from three to seven business days after the repair estimate is approved, assuming availability of replacement parts.